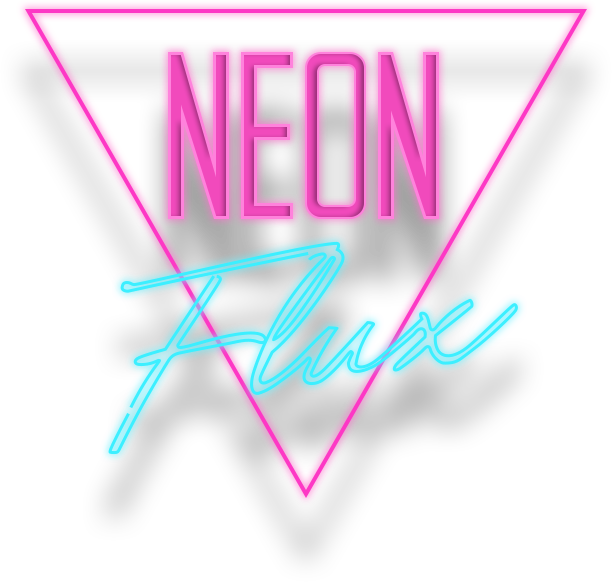 Terms and Conditions
Last updated: August 05, 2020
Please read these terms and conditions carefully before using Our Service.
Interpretation and Definitions
Interpretation
The words of which the initial letter is capitalized have meanings defined under the following conditions. The following definitions shall have the same meaning regardless of whether they appear in singular or in plural.
Definitions
For the purposes of these Terms and Conditions:
Affiliate means an entity that controls, is controlled by or is under common control with a party, where "control" means ownership of 50% or more of the shares, equity interest or other securities entitled to vote for election of directors or other managing authority.

Country refers to: Florida, United States

Company (referred to as either "the Company", "We", "Us" or "Our" in this Agreement) refers to Neon Flux LLC, 263 NE 61st St, Miami, FL 33137.

Device means any device that can access the Service such as a computer, a cellphone or a digital tablet.

Service refers to the Website.

Terms and Conditions (also referred as "Terms") mean these Terms and Conditions that form the entire agreement between You and the Company regarding the use of the Service.

Third-party Social Media Service means any services or content (including data, information, products or services) provided by a third-party that may be displayed, included or made available by the Service.

Website refers to NeonFlux.com, accessible from http://www.neonflux.com

You means the individual accessing or using the Service, or the company, or other legal entity on behalf of which such individual is accessing or using the Service, as applicable.
Acknowledgment
These are the Terms and Conditions governing the use of this Service and the agreement that operates between You and the Company. These Terms and Conditions set out the rights and obligations of all users regarding the use of the Service.
Your access to and use of the Service is conditioned on Your acceptance of and compliance with these Terms and Conditions. These Terms and Conditions apply to all visitors, users and others who access or use the Service.
By accessing or using the Service You agree to be bound by these Terms and Conditions. If You disagree with any part of these Terms and Conditions then You may not access the Service.
You represent that you are over the age of 18. The Company does not permit those under 18 to use the Service.
Your access to and use of the Service is also conditioned on Your acceptance of and compliance with the Privacy Policy of the Company. Our Privacy Policy describes Our policies and procedures on the collection, use and disclosure of Your personal information when You use the Application or the Website and tells You about Your privacy rights and how the law protects You. Please read Our Privacy Policy carefully before using Our Service.
Links to Other Websites
Our Service may contain links to third-party web sites or services that are not owned or controlled by the Company.
The Company has no control over, and assumes no responsibility for, the content, privacy policies, or practices of any third party web sites or services. You further acknowledge and agree that the Company shall not be responsible or liable, directly or indirectly, for any damage or loss caused or alleged to be caused by or in connection with the use of or reliance on any such content, goods or services available on or through any such web sites or services.
We strongly advise You to read the terms and conditions and privacy policies of any third-party web sites or services that You visit.
Termination
We may terminate or suspend Your access immediately, without prior notice or liability, for any reason whatsoever, including without limitation if You breach these Terms and Conditions.
Upon termination, Your right to use the Service will cease immediately.
Limitation of Liability
Notwithstanding any damages that You might incur, the entire liability of the Company and any of its suppliers under any provision of this Terms and Your exclusive remedy for all of the foregoing shall be limited to the amount actually paid by You through the Service or 100 USD if You haven't purchased anything through the Service.
To the maximum extent permitted by applicable law, in no event shall the Company or its suppliers be liable for any special, incidental, indirect, or consequential damages whatsoever (including, but not limited to, damages for loss of profits, loss of data or other information, for business interruption, for personal injury, loss of privacy arising out of or in any way related to the use of or inability to use the Service, third-party software and/or third-party hardware used with the Service, or otherwise in connection with any provision of this Terms), even if the Company or any supplier has been advised of the possibility of such damages and even if the remedy fails of its essential purpose.
Some states do not allow the exclusion of implied warranties or limitation of liability for incidental or consequential damages, which means that some of the above limitations may not apply. In these states, each party's liability will be limited to the greatest extent permitted by law.
"AS IS" and "AS AVAILABLE" Disclaimer
The Service is provided to You "AS IS" and "AS AVAILABLE" and with all faults and defects without warranty of any kind. To the maximum extent permitted under applicable law, the Company, on its own behalf and on behalf of its Affiliates and its and their respective licensors and service providers, expressly disclaims all warranties, whether express, implied, statutory or otherwise, with respect to the Service, including all implied warranties of merchantability, fitness for a particular purpose, title and non-infringement, and warranties that may arise out of course of dealing, course of performance, usage or trade practice. Without limitation to the foregoing, the Company provides no warranty or undertaking, and makes no representation of any kind that the Service will meet Your requirements, achieve any intended results, be compatible or work with any other software, applications, systems or services, operate without interruption, meet any performance or reliability standards or be error free or that any errors or defects can or will be corrected.
Without limiting the foregoing, neither the Company nor any of the company's provider makes any representation or warranty of any kind, express or implied: (i) as to the operation or availability of the Service, or the information, content, and materials or products included thereon; (ii) that the Service will be uninterrupted or error-free; (iii) as to the accuracy, reliability, or currency of any information or content provided through the Service; or (iv) that the Service, its servers, the content, or e-mails sent from or on behalf of the Company are free of viruses, scripts, trojan horses, worms, malware, timebombs or other harmful components.
Some jurisdictions do not allow the exclusion of certain types of warranties or limitations on applicable statutory rights of a consumer, so some or all of the above exclusions and limitations may not apply to You. But in such a case the exclusions and limitations set forth in this section shall be applied to the greatest extent enforceable under applicable law.
Governing Law
The laws of the Country, excluding its conflicts of law rules, shall govern this Terms and Your use of the Service. Your use of the Application may also be subject to other local, state, national, or international laws.
Disputes Resolution
If You have any concern or dispute about the Service, You agree to first try to resolve the dispute informally by contacting the Company.
For European Union (EU) Users
If You are a European Union consumer, you will benefit from any mandatory provisions of the law of the country in which you are resident in.
United States Legal Compliance
You represent and warrant that (i) You are not located in a country that is subject to the United States government embargo, or that has been designated by the United States government as a "terrorist supporting" country, and (ii) You are not listed on any United States government list of prohibited or restricted parties.
Severability and Waiver
Severability
If any provision of these Terms is held to be unenforceable or invalid, such provision will be changed and interpreted to accomplish the objectives of such provision to the greatest extent possible under applicable law and the remaining provisions will continue in full force and effect.
Waiver
Except as provided herein, the failure to exercise a right or to require performance of an obligation under this Terms shall not effect a party's ability to exercise such right or require such performance at any time thereafter nor shall be the waiver of a breach constitute a waiver of any subsequent breach.
Translation Interpretation
These Terms and Conditions may have been translated if We have made them available to You on our Service. You agree that the original English text shall prevail in the case of a dispute.
Changes to These Terms and Conditions
We reserve the right, at Our sole discretion, to modify or replace these Terms at any time. If a revision is material We will make reasonable efforts to provide at least 30 days' notice prior to any new terms taking effect. What constitutes a material change will be determined at Our sole discretion.
By continuing to access or use Our Service after those revisions become effective, You agree to be bound by the revised terms. If You do not agree to the new terms, in whole or in part, please stop using the website and the Service.
Contact Us
If you have any questions about these Terms and Conditions, You can contact us:
Privacy Policy
Effective Date: October 4, 2018
Thank you for visiting the Neon Flux LLC performance marketing partner network website (the "Site"). Neon Flux LLC ("we", "us") is committed to protecting the privacy of your personally identifiable information. We provide this privacy policy ("Privacy Policy") in order to explain our online information practices and the choices you can make about the way your information is used by us. You must agree to this Privacy Policy, in its entirety, including our use of cookies in order to: register an account ("Account") with the Neon Flux LLC performance marketing partner network ("Performance Marketing Partner Network") and log in to your Account as member of the Performance Marketing Partner Network. If you do not agree to this Privacy Policy in its entirety, you are not authorized to register for an Account on the Performance Marketing Partner Network.
Privacy Policies Used in Connection with Your Subscription. When you register for an Account on the Performance Marketing Partner Network, we use a password-protected third-party portal to store your personal information, and we may share your personal information with such third party ("Third Party Agent") as is necessary for the performance of your Account and the Performance Marketing Partner Network.
Personally Identifiable Information. We collect personally identifiable information when you register for an Account or otherwise choose to provide personally identifiable information to us. Personally identifiable information is any information that can be used to identify or locate a particular person or entity. This may include but is not limited to: business entity name and/or your title with the applicable business entity, as well as your personal and/or business entity related e-mail address, mailing address, daytime and/or cellular telephone numbers, fax number, account information (or other information that we require in order to pay any amounts due to you under the Performance Marketing Partner Network), IP address and/or any other information requested on the applicable Subscriber registration form.
Non-Personally Identifiable Information. We may collect certain non-personally identifiable information about you when you visit certain pages of this Site and/or register for an Account on the Performance Marketing Partner Network, such as the type of browser you are using (e.g., Chrome, Internet Explorer), the type of operating system you are using, (e.g., Windows or Mac OS) and the domain name of your Internet service provider (ISP) and share such information with our Third-Party Agent. We use the non-personally identifiable information that we collect to improve the design and content of the Site and to enable us to personalize your Internet experience. We also may use this information in the aggregate to analyze Site usage.
Cookies and Web Beacons and Ad Identifiers. To enhance your experience with the Site, we use "cookies." Cookies are small packets of data stored on your computer used to store your preferences. Cookies, by themselves, do not tell us your e-mail address or other personally identifiable information. You may set your browser to warn you that cookies are in use, or to block the use of cookies. We use strictly necessary cookies to allow you to move around the Site and log in to your Account, and functional cookies to improve the services and support available to you. Accepting strictly necessary cookies is a condition of using the Site. You can control whether or not functional cookies are used, though preventing them may mean some services and support will be unavailable. Cookies may be managed for us by third parties; where this is the case, we do not allow the third party to use the cookies for any purpose other than as necessary to provide the services.
We may additionally collect information using Web beacons, which are commonly referred to in the industry as web bugs, pixel tags or Clear GIFs. Web beacons are electronic images that may be used on the Site, in your Account, or in our emails to deliver cookies, count visits and determine if an email has been opened and acted upon.
End users can disable cookies in most internet browsers. An overview of the process is available at http://www.allaboutcookies.org/manage-cookies/. Disabling cookies will not, however, stop receipt of all advertisements. If an end user would like to opt out of a particular ad network, publisher, or advertiser's ads, they will need to contact those companies directly to inquire whether they have an opt-out option.
End users can also disable collection of ad identifiers for targeted advertising by enabling the Limit Ad Tracking setting on their smartphone. End users can also reset the ad identifier altogether using their smartphone's privacy settings
We may be a participant of the Google Third Party Serving Compatibility Program, in which case we would abide by the Third-Party Ad Serving Policy available at http://adwords.google.com/support/bin/answer.py?answer=94230
Use of Information.
We use your personally identifiable information: (a) to send you information regarding your Account and the Performance Marketing Partner Network; (b) to track your compliance with the Terms and Conditions ("Terms and Conditions"); and/or (c) for validation, suppression, content improvement and feedback purposes. In addition, we may use your IP address for the purposes identified above, as well as to analyze trends, administer the Site, track users' movements, gather broad demographic information for aggregate use, and to confirm that a particular individual affirmed his/her consent to specific legal terms (e.g. a clickwrap license agreement). You agree that we, or our Third Party Agent, may contact you at any time regarding your Account or the Performance Marketing Partner Network and/or any other information that we may deem appropriate for you to receive in connection with your Account on the Performance Marketing Partner Network. You may update your contact preferences as set forth below.
Information Sharing. As a general rule, and other than in connection with the limited exceptions set forth below, we will not sell, share or rent your personally identifiable information to or with others. Notwithstanding the foregoing, we may, from time to time, provide such information to certain third-party administrative vendors, including HasOffers, for efficiency purposes in providing administrative or program management services in connection with your Account. Any third-party vendor so used has agreed to protect the confidentiality of information provided by us. Further, we reserve the right to share your personally identifiable information: (a) where required by law, or requested by a court of competent jurisdiction; (b) in the event of any reorganization, merger, sale, joint venture, assignment, transfer or other disposition of all or any portion of our business, assets or stock; (c) where you are in violation of this Privacy Policy, the Terms and Conditions and/or Services Agreement; (d) in the case of a dispute; or (e) where we determine, in our sole discretion, that such disclosure is necessary to protect our rights and/or a third party, or necessary to protect us from liability of any kind. The aforementioned includes exchanging information with other companies and organizations for fraud protection.
International Transfer of Data. We may transfer information that we collect about you and your end users, including personal information, to affiliated entities, or to other third parties across borders and from your country or jurisdiction to other countries or jurisdictions around the world. If you or your end users are located in the European Union or other regions with laws governing data collection and use that may differ from U.S. law, please note that you are transferring information and permitting the transfer of information, including personal information, to a country and jurisdiction that does not have the same data protection laws as your jurisdiction. You consent to the transfer of your information to the United States and the use and disclosure of information about you and your end users, including personal information, as described in this Privacy Policy.
Where we act as a controller under European data law, our lawful basis for collecting and using the information described in this Privacy Notice will depend on the information concerned and the specific context in which we collect or use that information. We normally collect or use information from you only where we have collected your consent to do so, where we need the information to perform a contract with you, or where the processing is in our legitimate interests and not overridden by your data protection interests or fundamental rights and freedoms. Specifically, when we:
use information to create or manage an account, we need it in order to provide relevant services;

use contact information for marketing purposes, we do so with your consent (which you can revoke at any time); and

gather usage data and analyze it to improve the Site, we do so based on our legitimate interest in safeguarding and improving the Site.
If you have any questions or concerns about how information is processed, including questions about how to exercise your rights as a data subject, please contact us at the contact information provided in this Privacy Notice.
Data Retention. Subject to any mandatory obligations to delete data, your information may be retained by us and in our Third-Party Agent portal, server logs, databases and records. We will keep your information for no longer than necessary for the purposes for which it is processed. Where there are technical limitations that prevent deletion or anonymization, we will safeguard and limit the use of information as required by applicable law.
Your Employees. Your acceptance of the terms of this Privacy Policy, in their entirety, shall extend to your employees. You agree that any of your employees that access your Account or visit the Site under the scope of their employment with you agree to the terms of this Privacy Policy.
Security. We endeavor to safeguard and protect our Account holders' information. When Account holders submit personally identifiable information to the Performance Marketing Partner Network, their personally identifiable information is protected both online and offline. When our registration process asks registrants to submit information such as bank account information and/or credit card information ("Sensitive Information"), and when we transmit such Sensitive Information, that Sensitive Information is encrypted and protected. The Third-Party Agent servers that we utilize to store personally identifiable information are kept in a secure physical environment. The Third-Party Agent has security measures in place to protect the loss, misuse and alteration of personally identifiable information stored on its servers.
In compliance with applicable federal and state laws, we shall notify you and any applicable regulatory agencies in the event that we learn of an information security breach with respect to your personally identifiable information. You will be notified via e-mail in the event of such a breach. Please be advised that notice may be delayed in order to address the needs of law enforcement, determine the scope of network damage, and to engage in remedial measures.
You acknowledge that you provide your personally identifiable information to us with knowledgeable consent and at your own risk.
Deleting and Updating Your Information. If you would like to delete or update the personally identifiable information that we have collected from you, simply email us. We will process your request, where possible and subject to the terms and conditions contained herein, within a reasonable period of time after receipt. To protect your privacy and security, we will take reasonable steps to help verify your identity before granting access or making corrections.
Opting Out of Receiving E-mail. You may at any time choose to stop receiving emails containing general information regarding Neon Flux LLC by following the instructions at the end of each such email or by contacting us. Should you be contacted by our Third-Party Agent through email, you can follow the instructions at the end of each such email to stop receiving such emails. There may be a short delay of up to several business days while your request is being verified, deployed and processed across our servers. Notwithstanding the foregoing, we may continue to contact you for the purpose of communicating information relating to your Account, as well as to respond to any inquiry or request made by you.
Notification of Changes. We reserve the right to change or update this Privacy Policy at any time by posting a clear and conspicuous notice on the Site explaining that we are changing our Privacy Policy. All Privacy Policy changes will take effect immediately upon their posting on the Site. Please check the Site periodically for any changes. Your continued use of the Site and/or acceptance of our e-mail communications following the posting of changes to this Privacy Policy will constitute your acceptance of any and all changes.
Contact Us. If you have any questions regarding this Privacy Policy, or would like more information on our privacy practices, please contact us.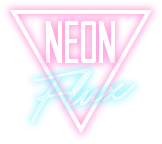 Your brand's path to the future
"This is what makes time travel possible — the flux capacitor."

— Doc Brown
We Embrace The Flux. We do it differently. Our team was hand-picked from the future to bring
the most advanced technology and tactics to today's Direct-to-Consumer world.
---
We are Neon Flux.
We come prepared with decades of DTC marketing data and industry expert intelligence to help our partners
OWN their followings, PROPEL their brands and quickly SCALE their products online.
We aren't a global conglomerate.
We aren't a corporate agency.
We're a DATA-FIRST brand accelerator
with Miami vibes (because obviously).
We don't just build brands. We strategically PARTNER in them to boost growth, maximize efficiency and position ourselves for shared success.
Our winning advantage comes from our time-saving talents in performance digital marketing, analytics, brand development, corporate exits, logistics and most importantly,
making RAPID REVENUE GROWTH feel like a party. Because working on your legacy shouldn't feel like work.
We are Neon Flux. Ride with us to grab YOUR future.